Edit Deprogrammer Element
[learn_more caption="Prerequisites" state="open"]
D3Splint Version: v0.4.9 and later
Minimum Pre-Requisite Functions: Splint Shell,  Deprogrammer Element
Recommended: None
[/learn_more]
---
[learn_more caption="Basic Use" state="open"]
Live Editing of the Deprogrammer
Select the deprogrammer element by RightClicking on it in the 3DView or by LeftClicking on it in the outliner to the right of the the 3Dview.  You can then press "Edit Deprogrammer" and a popup window will appear.  This popup can be dragged to aid in visualization of the deprogrammer in the 3DView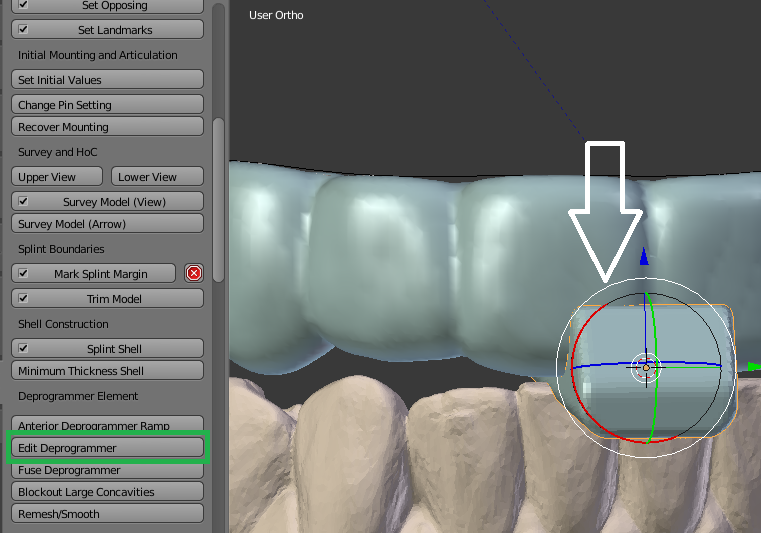 The splint shell will become transparent, the deprogrammer will update live while the values in the box are changed.  Press OK to reset the transparency of the shell to normal.  This operator can be run repeatedly until the deprogrammer is fused. If you accidentally cancel the operator, which will leave the shell transparent, simply run the operator again and press OK without changing any values.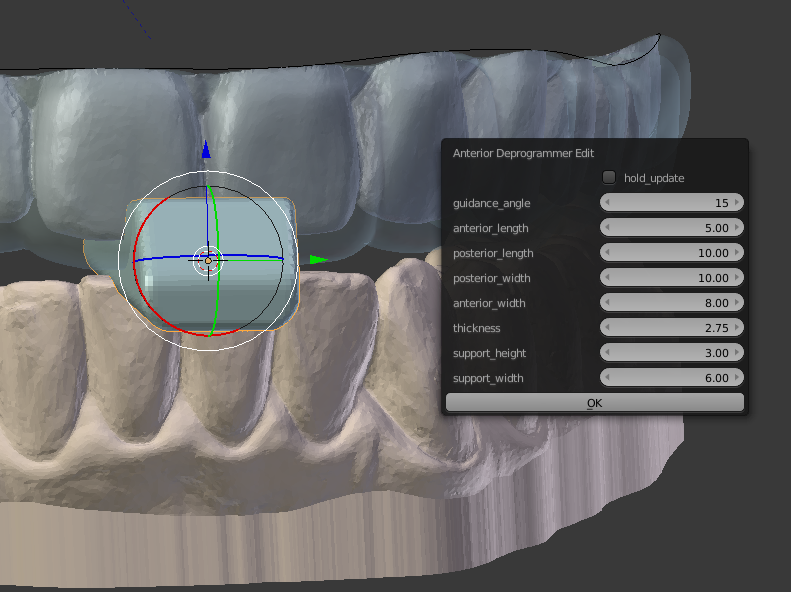 Optionally, before pressing the Edit Deprogrammer button, you can change Blender's view to a "Quadview" and then the deprogrammer can be visualized from multiple views.  When finished, you can set the view back to normal by using "Toggle Quad View" again.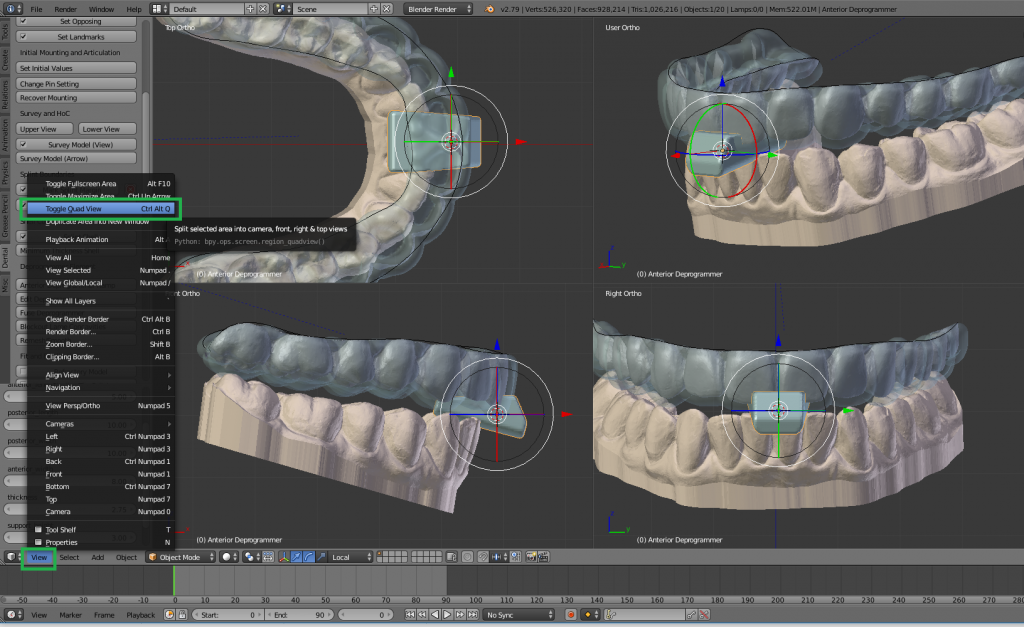 [/learn_more]
[learn_more caption="Advanced Use/Information"]
This basic usage of this function is already advanced.
[/learn_more]
[learn_more caption="Known Issues"]
There are no known issues
[/learn_more]