Set Opposing
[learn_more caption="Prerequisites" state="open"]
D3Splint Version: v0.3.9 and later
Minimum Pre-Requisite Functions:  Import STL Models, Choose Workflow and Jaw Type, Set Splint Model
Recommended: None
[/learn_more]
---
[learn_more caption="Basic Use" state="open"]
After you import models into the scene, choose the Jaw Type and Worfklow and Set Splint Model indicating which model the splint will be constructed upon, you will have access to more functions in the panel.  Click "Set Opposing" and bring your mouse into the 3D View.  The mouse will turn into an eyedropper icon, any model underneath the mouse will be thickly outlined in orange. There will be a small panel in the upper right of the screen with instructions.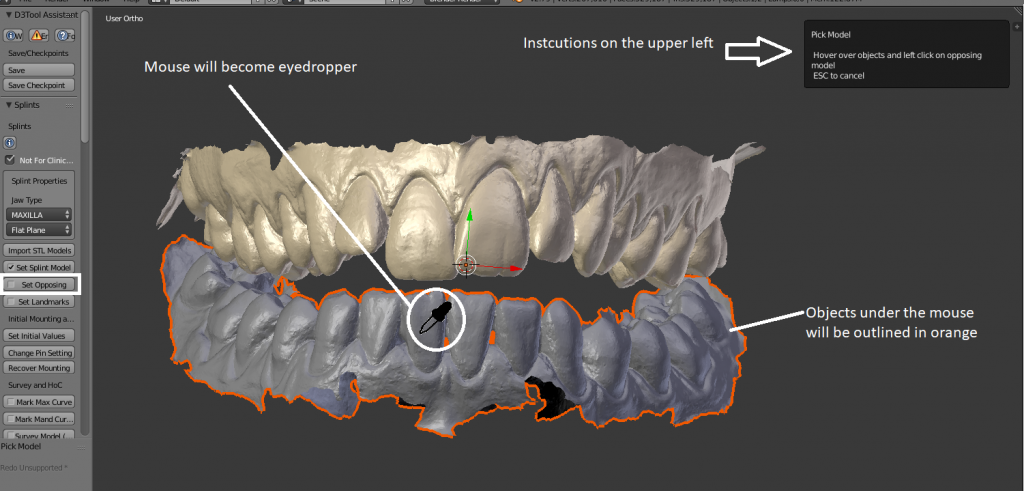 LEFT CLICK on the model which is the opposing model.  This completes the operator.  The Opposing Model wil turn a stone color that is matte/flat (instead of glossy) and a checkbox will appear next to the operator button, indicating that this step is complete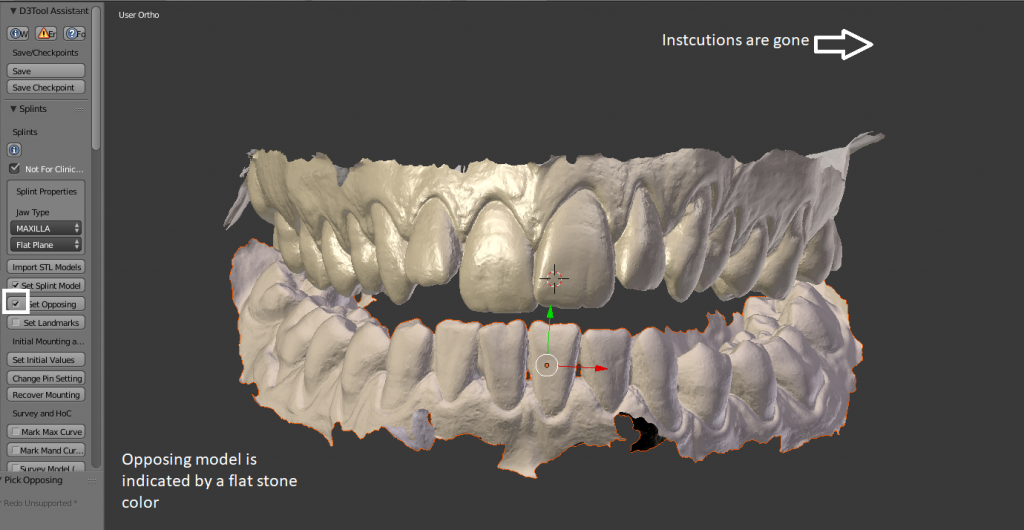 [/learn_more]
[learn_more caption="Advanced Use/Information"]
Using a previously generated splint as the opposing model allows use of an articulator similation to control occlusion between dual arch prosthetics in functional movements.
[/learn_more]
[learn_more caption="Known Issues"]
There are no known issues with this function
[/learn_more]