Survey Model (View)
[learn_more caption="Prerequisites" state="open"]
D3Splint Version: v0.3.9 to v0.4.9 (Old Versions)
Minimum Pre-Requisite Functions: Set Landmarks,
Recommended:Mark Max Cuve, Mark Mand Curve  Depending on your workflow it is best to do these first, however you may not need to do either of these (eg, simple splint or deprogrammer)
[/learn_more]
---
[learn_more caption="Basic Use" state="open"]
Ensure that the Splint Model is visible (Maxillary or Mandibular depending on the Splint Jaw Type) .  Orient your view in the scene so that the direction of your view matches your proposed Path of Insertion for the appliance. It is best to use Blender's "Orthographic View" which can be toggled in the view menu near the lower left of the 3D View.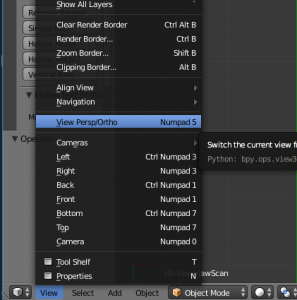 Then press "Survey Model (View)"  A lateral view of the Splint Model will be presented with the height of contour shown on the model.  You can  view the model from different directions to assess if the chosen direction is adequate, or if a different insertion axis might be more desirable.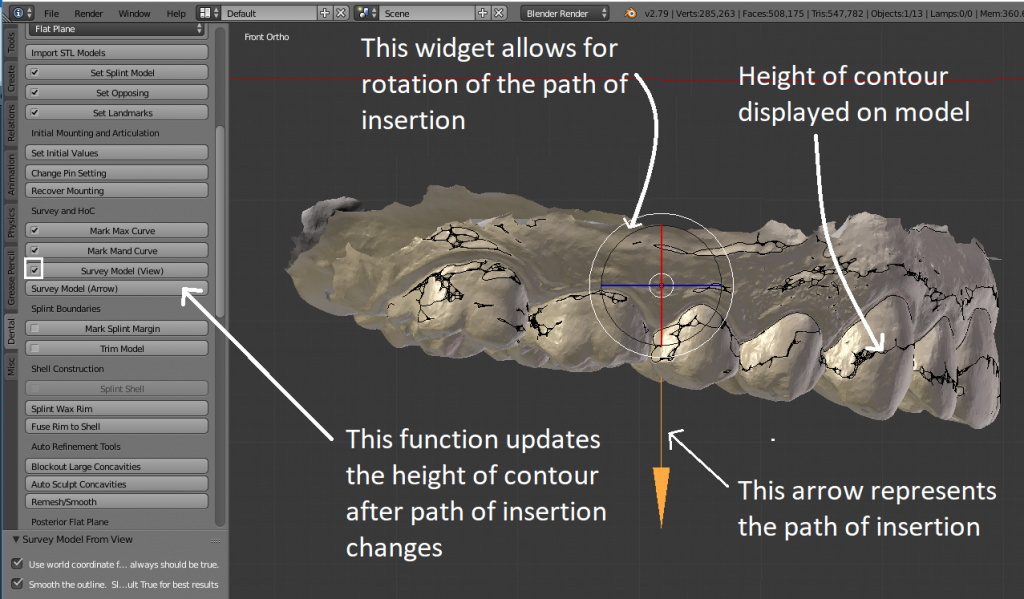 [/learn_more]
[learn_more caption="Advanced Use/Information"]
This function can be re-used at any time as long as the current view direction matches the desired direction of insertion for the appliance
[/learn_more]
[learn_more caption="Known Issues"]
There are no known issues with this function
[/learn_more]