Description
APG2 is a wizard based software utility that creates anatomic profiles that blend from the CEJ to the collar of a CAD/CAM abutment or temporary abutment. The APG and APG2 were envisioned and developed by Dr. Patrick Moore, DMD and Dr. Baron Grutter, DDS. Our intent is to help dental professionals elevate their treatment outcomes in implant dentistry while improving efficiency and possibly even saving them significant expense.
Please remember to share cases and spread the word of this utility. Feel free to use the hashtag #Cylinder2CEJ and/or #APG2 when you share cases online. This will help to spread the word of the free utility to help improve our implant dentistry.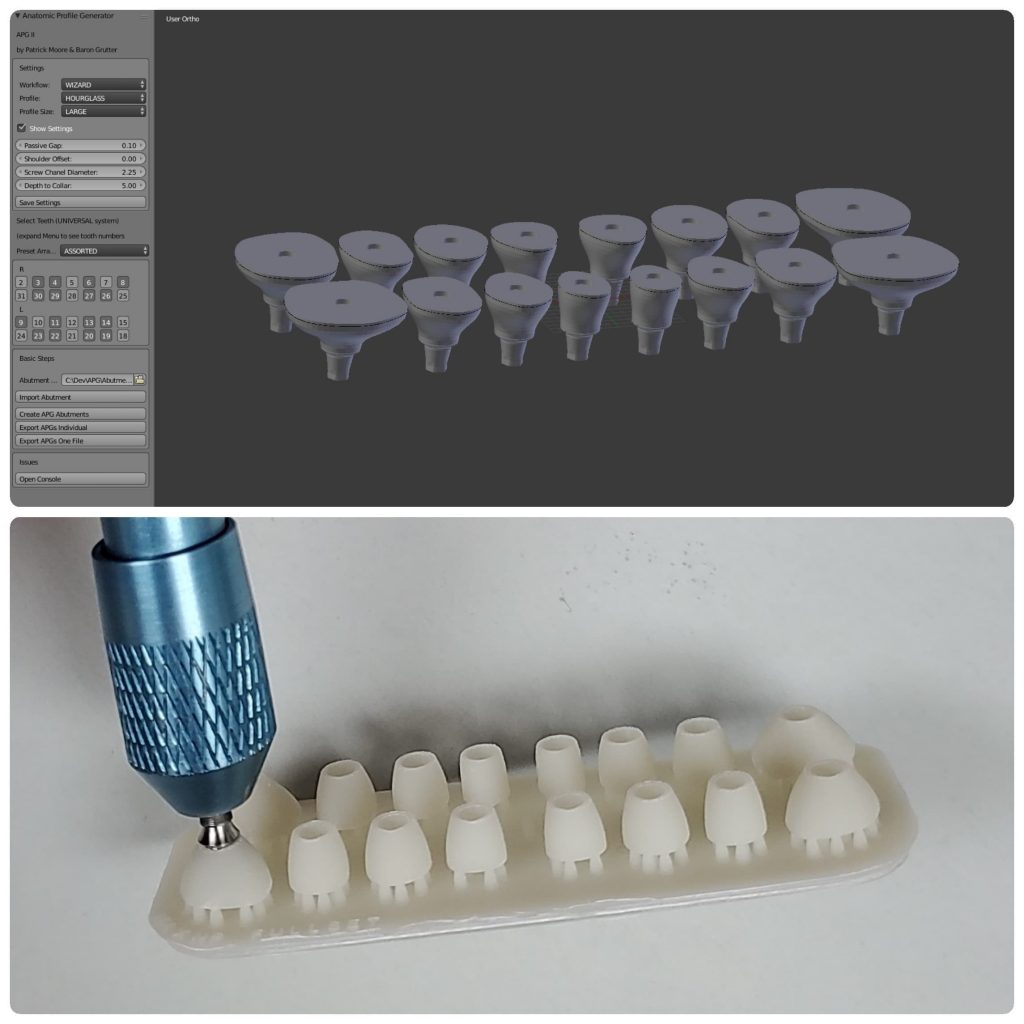 With this software, you can:
Work with any implant system
Choose any abutment you wish
Develop Sleeves to match the emergence for any tooth in the mouth
Customize any and all dimension including: height, buccal-lingual width, mesial-distal width, emergence profile, and more.
Export individual files for printing or Full Sets
Learn The Basics
Advanced Use
To take advantage of the more advanced features, please take the advanced training course!
Adjust the size and shape of CEJ's
Create off centered healing profiles
Create an abutment from measurements
Convert an abutment scan into a reusable file
Compensate for imperfect implant angulations